Merlin the Magician's Home Page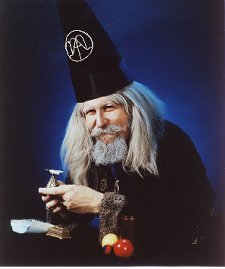 Merlin's Final Year at the Texas Renaissance Festival
Y2K was my final year to perform as Merlin the Magician at the Texas Renaissance Festival. I am now officially retired, until further notice.



Final Texas Renaissance Festival Shows


My final year at the Renaissance Festival was quite enjoyable. In fact, I was presented with an interesting and coveted award -- The Philip Hafer Memorial MVP Award. To see it, click here.






To enter Merlin the Magician's web site, click here.




© 2000 Bill Palmer. All rights reserved. For permission to republish contact Bill Palmer at the above e-mail address.